Migliori notebook gaming: quale comprare?
Da pochi giorni state valutando la possibilità di abbandonare il vostro PC fisso con cui giocate per far spazio ad un notebook sempre dedicato al gaming ma non sapete assolutamente quale acquistare? Nessun problema cari lettori, a gran richiesta nell'appuntamento di oggi vediamo quelli che per noi sono considerati ad oggi i migliori notebook gaming disponibili sul popolare e-commerce Amazon.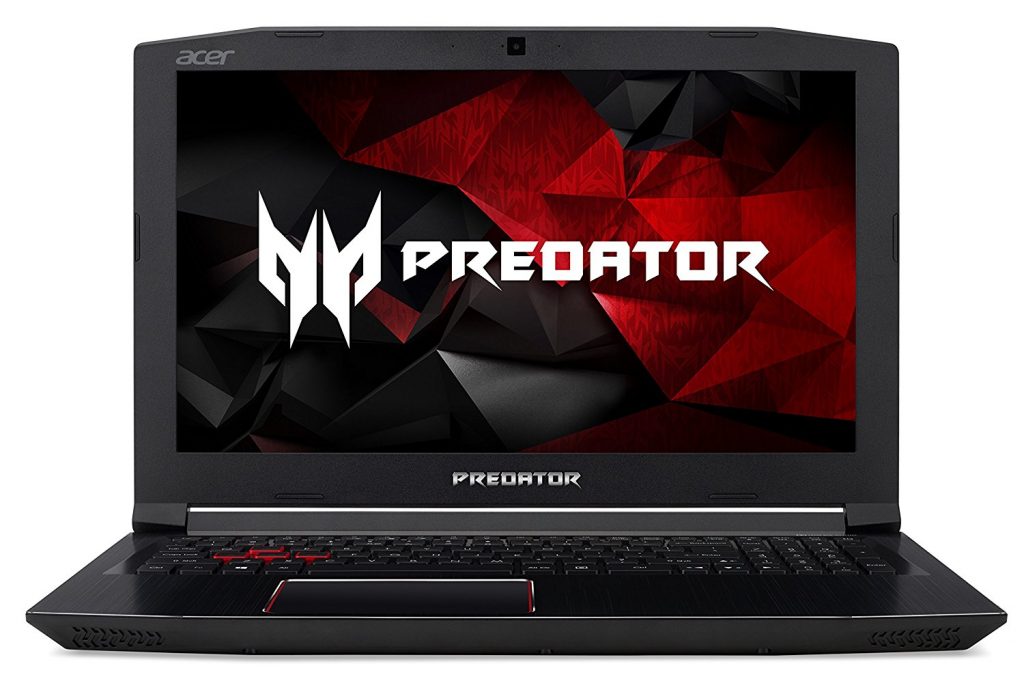 Entrando nello specifico, il nostro consiglio è quello di prendervi un po' di tempo libero e leggere con attenzione le recensioni dettagliate dei migliori notebook gaming disponibili su Amazon con alle spalle non solo un gran numero di vendite ma anche recensioni positive. Tutti prodotti di altissima qualità che se deciderete di acquistare di certo non vi deluderanno per nessuna ragione al mondo, anzi. Detto questo, senza allungare ulteriormente il discorso, andiamo ad analizzare il primo PC portatile da gaming scelto per voi e introdotto nella nostra accurata selezione prima di vedere tutti gli altri. Si parte:
Notebook gaming, i migliori per giocare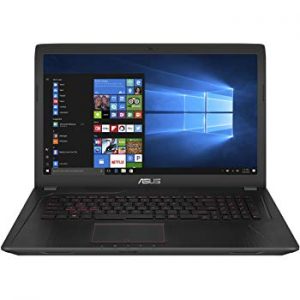 Uno dei
migliori notebook Gaming
presenti attualmente in circolazione. Il prodotto in questione di certo non poteva assolutamente mancare alla nostra lista sopratutto se si prende in considerazione che è stato interamente realizzato da parte della casa produttrice Asus vera esperta da anni del settore. Un prodotto interessantissimo che su Amazon potete far vostro al prezzo di 1000 euro ma che se li vale veramente tutti.
Un notebook perfetto sotto ogni punto di vista adatto per i videogiocatori incalliti. Asus FX753 integra i processori di settima generazione Intel per una potenza senza precedenti, sistema operativo Windows 10 e schede grafiche Nvidia GeForce GTX 1050, in un design compatto e ultra leggero. Con il prodotto in questione potrete divertirvi a più non  posso e dedicarvi senza problemi ai vostri progetti ovunque voi siate in maniera efficiente. A seguire un breve riepilogo delle caratteristiche tecniche: Display da 17.3″ Full HD, Processore Intel Core i7 Quad Core di 7a Generazione, Scheda grafica nVidia GeForce GTX1050 4GB GDDR5, Design accattivante e tastiera retroilluminata e Tastiera con layout italian (QWERTY). Ne consigliamo l'acquisto. Fidatevi di noi.
Scheda Tecnica
Display da 17.3″ Full HD
Processore Intel Core i7 Quad Core di 7a Generazione
Scheda grafica nVidia GeForce GTX1050 4GB GDDR5
Design accattivante e tastiera retroilluminata
Tastiera con layout italian (QWERTY)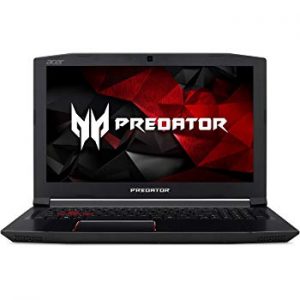 Vi proponiamo ora un notebook targato Acer di ultima generazione. Un prodotto veramente perfetto per farvi giocare a titoli di ultima generazione senza riscontrare il minimo problema. Su Amazon potete acquistarlo a circa 1200 euro. PC portatile molto bello e performante con un display ottimo, anche avendo un prezzo non del tutto economico è sprovvisto di Hard disk, che comunque si può tranquillamente aggiungere in un secondo momento basta semplicemente aprire il vano più grande presente alla base dello stesso dove è presente uno spinotto dedicato. Adatto per chi pretende il massimo delle prestazioni sia nel gioco che in qualunque app. Consigliatissimo.
Scheda Tecnica
7th Generation Intel Core i7-7700HQ Processor (Up to 3.8GHz), 16GB DDR4 Memory and 256GB SSD
NVIDIA GeForce GTX 1060 with 6 GB of dedicated GDDR5 VRAM
15.6″ Full HD (1920 x 1080) widescreen IPS display, Up to 7-hours of battery life
US-English QWERTY Keyboard, Dual Voltage (110-240V) Power Supply with EU Plug Adapter
Anche la casa produttrice MSI è molto conosciuta per la realizzazione di Notebook dedicati al gaming. Fino ad oggi l'azienda ha realizzato prodotti ultra performanti che ovviamente costano. Questo secondo Notebook gaming che vi stiamo proponendo potete acquistarlo su Amazon a circa 1500 euro ma è veramente mostruoso. L'ultima nVidia GeForce GTX 1060 GPU è pronta a stupirvi sui gaming notebook MSI. Veramente un qualcosa di mai visto fino ad oggi. Tantissime altre caratteristiche di primissimo livello vi aspettano. A seguire potete dare uno sguardo alla mini scheda tecnica del notebook: CPU Intel Kabylake i7-7700HQ+HM175 per prestazioni incredibili in ogni occasione,  Scheda Grafica Nvidia GTX 1060, 6GB GDDR5, 256GB SSD +1TB (SATA) 7200rpm / 16GB RAM DDR4, espandibile a 32GB e Tecnologia Cooler Boost 4: doppia ventola con 6 heatpipes dedicati. Un notebook che vi farà giocare senza problemi anche ai giochi di ultima generazione.
Altri notebook in vendita su Amazon
Bestseller No. 1
The Notebook
David Thornton, Kevin Connolly, Gena Rowlands, Sam Shepard, James Marsden
Inglese
Bestseller No. 2
Bestseller No. 3
Bestseller No. 4
Leggi anche: